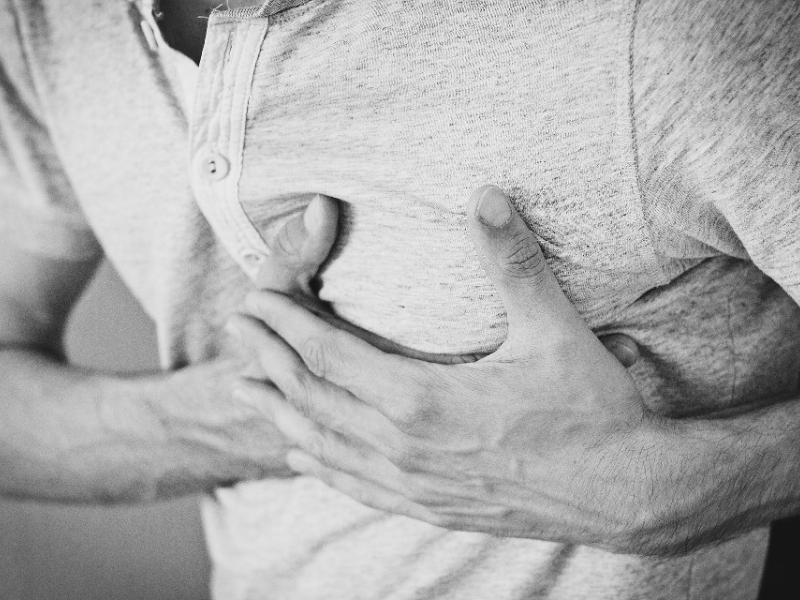 Would you know what to do if a man or woman at your son's baseball game went into cardiac arrest? Would you recognize the signs if you were having a heart attack? A survey by Cleveland Clinic reveals that many Americans aren't sure.
For example, the survey found that while slightly more than half of Americans (54 percent) say they know how to perform cardiopulmonary resuscitation (CPR), only one in six know that for adults the recommended technique for bystander CPR consists of just chest compressions, and no breaths.   Even fewer — just 11 percent — know that 100 to 120 beats per minute is the correct pace for performing these compressions.
In the event of a cardiac arrest, an automated external defibrillator (AED) — a lightweight, portable device that delivers an electric shock through the chest to the heart — can also be a lifesaver.  However, according to the Cleveland Clinic survey, only about a quarter (27 percent) of Americans say there is an AED at their workplaces.
Heart disease is the leading cause of death among men and women and it is vital that the people closest to those in need know what to do.
When someone is having a heart attack, especially if someone suffers a cardiac arrest, time is not on your side. You can't always wait for trained first responders to arrive. Immediate CPR or use of an AED can mean the difference between life and death."
The Cleveland Clinic survey also found that Americans need additional education in identifying and responding to the signs and symptoms of a heart attack and, in fact, confused stroke and heart attack symptoms.  For example, 59 percent falsely identified sudden numbness or weakness of the face, arm or leg as a symptom of a heart attack, and 39 percent thought slurred speech was a symptom of a heart attack.
Most of those surveyed knew that pressure/squeezing in the chest, shortness of breath and pain in one or both arms were typical symptoms, but less than half knew that back or jaw pain and nausea/vomiting can also be signs of a heart attack. And while most of those surveyed know to call 9-1-1 if they are experiencing symptoms of a heart attack, only 36 percent know that they should chew an aspirin tablet right away.
It is important to listen to your body and, if you think you are experiencing a heart attack, call 9-1-1 and  chew and swallow an aspirin, unless you are allergic to aspirin or have been told by your doctor never to take aspirin. Even if you are not sure of your symptoms it is far better to err on the side of caution.
Valley Health System is a regional cardiovascular alliance member of Cleveland Clinic's Heart, Vascular & Thoracic Institute — ranked No. 1 in heart care since 1995 by U.S. News & World Report.
As an alliance member of Cleveland Clinic's Heart, Vascular & Thoracic Institute Valley's cardiac physicians take a collaborative approach to patient care, working together with the experts at Cleveland Clinic to share knowledge, expertise, and best practices. Using the latest technologies and medical devices, along with advanced treatment techniques, the cardiac experts at Valley can address a wide variety of cardiac conditions. 
The Valley Heart and Vascular Institute offers a free, comprehensive risk assessment Cardiac Screening Program for women and men between the ages of 20 and 79. Please call 201-447-8535 for more information or to make an appointment. 
Valley also offers CPR training. For more information, including fees and the schedule of classes, please call 201-291-6100.