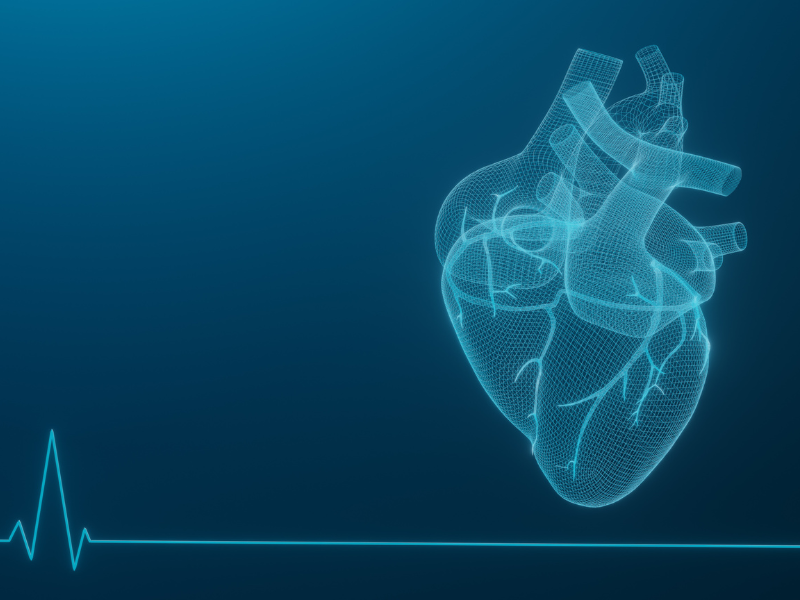 In April 2023, Stephen Rosen was brought to The Valley Hospital Emergency Department via ambulance after being short of breath. In the emergency room, his oxygen level became dangerously low, and he had to be placed on a ventilator. The 65-year-old was admitted to the Intensive Care Unit, where a team of doctors determined that Stephen had a heart valve abnormality known as acute, severe mitral regurgitation.
Mitral valve regurgitation means the heart's mitral valve is leaky, and blood flows backward in the heart, rather than forward to the rest of the body. While patients may not have symptoms for many years, it can progressively worsen. If this condition becomes severe, it is a medical emergency.
A multi-disciplinary team of Valley critical care cardiologists, interventional cardiologists, and cardiac surgeons worked together to urgently stabilize the Mahwah resident. He had a temporary heart pump, called an Impella, inserted by Rajiv Tayal, MD, MPH, Director of the Cardiac Catheterization Laboratory and Structural Heart Program at The Valley Hospital. This helped pump blood from Stephen's weak heart to the rest of his body.
He was then cared for in the cardiac surgery intensive care (ICU) unit by nurses, nurse practitioners, physician assistants, respiratory therapists, pharmacists, myself, and Srinivasa Edara, MD, who worked around the clock to support Stephen's heart, lungs, kidneys, and other vital organs.
After a few days of stabilizing Stephen with the temporary heart pump, he underwent open heart surgery by Paul Burns, MD, Director of Heart Failure Surgery at The Valley Hospital, and had his leaky mitral valve replaced.
Stephen continued to be cared for in the cardiac surgery ICU team after his surgery. His lungs improved, and he was taken off the ventilator. Once his leaky valve was fixed, Stephen's heart completely recovered.
He was at Valley from mid-April to June 6, 2023. Stephen also underwent rehabilitation at Valley and another institute. 
"Today, I am doing much better and can function on my own," said Stephen. "My care at Valley was extraordinary and I was helped by everyone in the ICU. I highly recommend Valley for their expert care."
To learn more about cardiac care at Valley, please visit ValleyHealth.com/Heart.