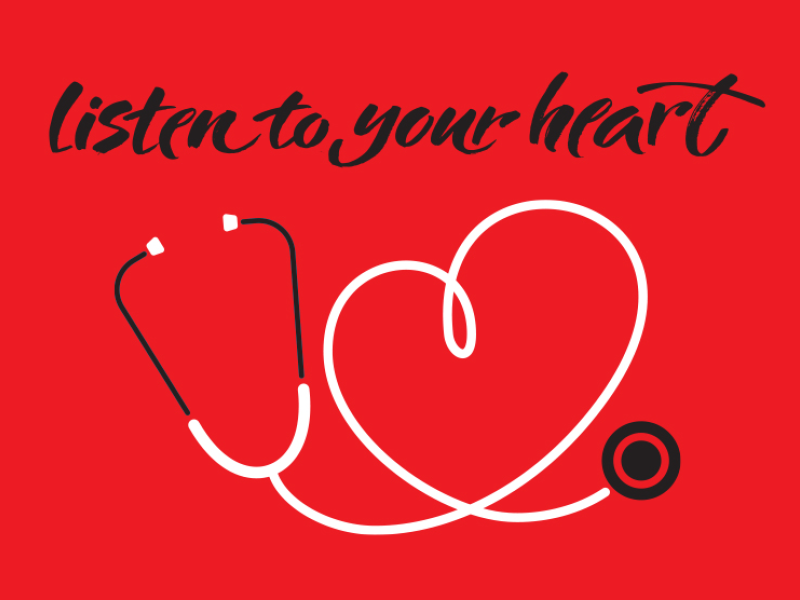 A national Cleveland Clinic survey finds that as we near the two-year anniversary of the pandemic, Americans are facing ongoing consequences to their health habits that may have a negative effect on their heart health. Valley's cardiovascular program is an alliance member of Cleveland Clinic Heart, Vascular & Thoracic Institute.
According to the survey, the pandemic has taken a toll on Americans' heart health. Two out of five have experienced at least one heart-related issue since March 2020, with top issues including shortness of breath, dizziness, increased blood pressure, and chest pain. Plus, one in four Americans who have tested positive for COVID-19 report that their diagnosis has impacted their cardiac/heart health.
77 percent of Americans say that they often or sometimes sit throughout the day. One in five Americans reveals that increased responsibilities at home mean they have less time to maintain an exercise regimen. "Lifestyle changes as a result of the pandemic can lead to factors such as poor diet, weight gain, and physical inactivity, which puts people at a risk for heart disease," said Gerald Sotsky, MD, Chair of Cardiac Services for Valley Medical Group and Director Cardiovascular Services for The Valley Hospital.
The good news is, there are ways to reduce your risk of developing heart disease.
Become familiar with your family history of heart disease. Cleveland Clinic found that while many Americans are familiar with their family history of heart disease (77 percent), many are not taking the steps to reduce their risk of developing heart issues.

The survey also found that one-third of Americans feel that if they have a family history of heart disease, there is nothing they can do to limit the risk of developing that heart condition.
If you have lost a family member to heart disease, be proactive and get screened for the condition.

Have your blood pressure checked regularly.

The survey found roughly two-thirds of Americans have had their blood pressure checked within the last six months.

Follow a heart-healthy diet plan.

For example, a Mediterranean diet and a plant-based diet are heart-healthy. Cleveland Clinic found that only 22-23 percent of people, respectively, know these are heart-healthy and 51 percent do not currently follow a specific diet plan.

Know the factors that can increase your risk of developing heart disease. According to Cleveland Clinic, about one-third or more do not know that the following can increase your risk of developing heart disease.

Stress (33 percent)
High blood pressure (35 percent)
Obesity (39 percent)
Smoking/vaping (41 percent)
"The first step in prevention is to know your risk for heart disease," explains Dr. Sotsky. "To help our community stay healthy, our Heart and Vascular Institute offers a free, comprehensive risk assessment for women and men between the ages of 20 and 79."
The assessment includes a medical history; blood pressure screening; heart auscultation to evaluate heart rate, rhythm, and presence of murmur; lung auscultation; peripheral vascular pulse assessments; evaluation of lipid profile and blood glucose level; biometrics (BMI, waist measurement, body fat analysis); and American Heart Association Heart and Cardiovascular Risk Score.
To make an appointment for a cardiac screening, please call 201-447-8535.