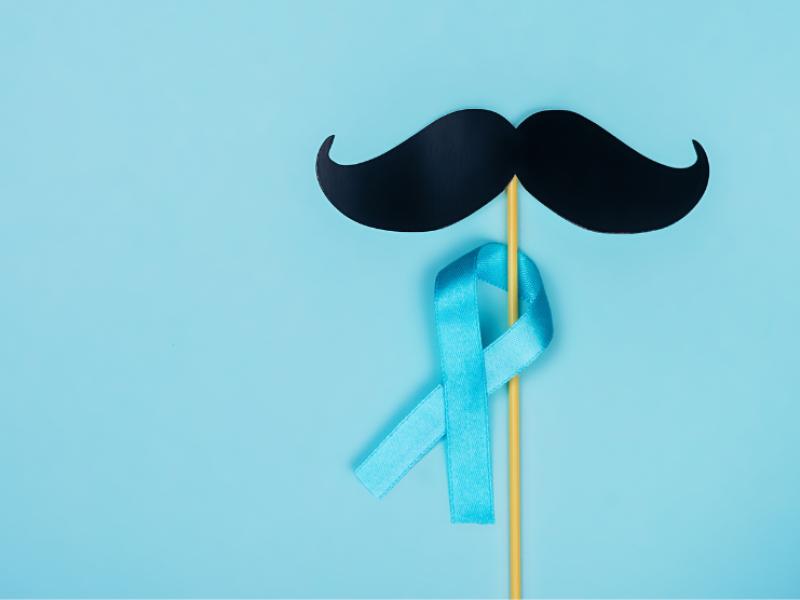 It's November, and while that means the holidays are right around the corner, it also means something else — moustaches!
Movember is an annual event that involves growing out a moustache for the month of November to raise awareness of and support men's health issues, including prostate cancer, testicular cancer, and mental health. 
Since 2003, the Movember Foundation has funded more than 1,250 men's health projects around the world, according to their website. Their goal is to unite experts from around the world to collaborate on projects that will fundamentally change the way men in need are treated and supported.
Movember is an important effort to bring awareness to global issues in men's health. On average, men die 5 years earlier than women. This is largely due to preventable causes, which the Movember movement seeks to address and rectify. At Valley-Mount Sinai Comprehensive Cancer Care, we feel it is important to actively support Movember and improve health equity for men around the world.
In honor of Movember, the Valley-Mount Sinai Comprehensive Cancer Care team is partnering with the Movember Foundation. Valley will be initiating weekly conversations on men's health via social media this month, every Thursday at 10 a.m., to share prevention tips, raise awareness, and engage with the community. To join us, follow us on Facebook (@valleyhospital), Instagram (@thevalleyhospital), or Twitter (@valleyhospital).