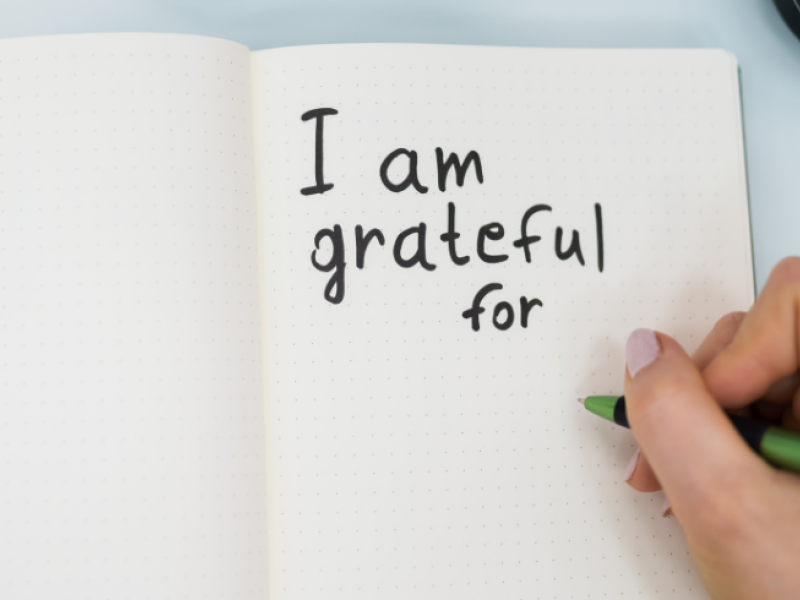 Due to the various stressors that have affected healthcare workers over the past two and half years, many report chronic feelings of exhaustion and anxiety even as COVID-19 cases decline steadily. Residual feelings of grief and anger continue to affect staff and reports of feeling stuck in these emotional states are common. However, there is a simple happiness boosting exercise that may offer relief.  A result of a study conducted by Dr. Bryan Sexton, Associate Professor in Psychiatry and Behavioral Sciences at Duke University's School of Medicine, this gratitude practice called "Three Good Things" has been proven to increase resilience and reduce burnout. It is a simple process that takes minimal time and can turn a difficult experience into a more manageable one with a slight mind shift.    
The Three Good Things Exercise:
Every night, just before you go to sleep, sit down for a few minutes and look back on your day.
Then think of three to five things that went well for you that you had part in creating.
Write these three things down in a journal then reflect on them.    
Dr. Sexton believes that human beings are hard-wired to recall the negative aspects of their day but simply shifting that focus can be effective and result in positive, long-term repercussions. The study's outcomes showed that those who consistently wrote down three to fivethings for which they were grateful reported improved mental health, even if they did so for only 12-15 weeks. Additionally, these improvements can have long term effects.
As we continue to navigate the fallout from an ongoing pandemic and the uncertainty in many areas of our lives, the "Three Good Things" gratitude practice may be a helpful addition to our stress management toolkit.