A Weekly Walk with a Doctor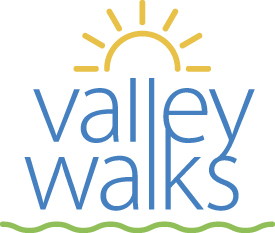 Want to add some inspiration, motivation, and good company to your day? Looking to develop or maintain a healthy lifestyle, either as part of an overall wellness strategy or to cope with a chronic disease? Lace up your shoes and walk with us!
Join Valley Health System physicians on Monday evenings at 5:30 p.m. for Valley Walks – A Weekly Walk With a Doctor, and get on the path to wellness! 
Our specialists will be on hand to lead the walks, offer health information to walkers and answer health questions. The walks will last approximately 30 minutes, at a pace all walkers can maintain.
Valley Walks Topics
Breast cancer prevention
Cancer screenings
Headaches and migraines
Heart disease
Joint pain
Nutrition
Stress management
Weight management