President and CEO of The Valley Hospital and Valley Health System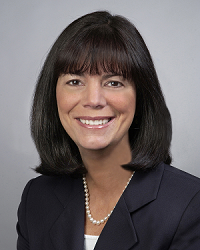 As the coronavirus pandemic continues to intensify, our nation's hospitals are ground zero in treating those diagnosed with this aggressively spreading virus.
With the number of newly diagnosed cases rising each day, stress levels are high throughout our immediate community and the broader region. Indeed, the nation is impacted as never before.
Locally, at Valley, we are responding daily to information and updates from federal and state officials. I have confidence in our organization's collective ability to respond to this unprecedented healthcare crisis. I publicly thank our doctors, nurses, and the entire team at Valley Health System for their dedicated and heroic efforts during this public health crisis.
I want you to know that the health and safety of our community is paramount.
There are steps you can take to reduce your risk of contracting coronavirus. Social distancing, maintaining at least 6 feet from others, is one of our most powerful tools. Please remember to wash your hands well and often, avoid touching your face, wipe down surfaces in the home, and, above all, stay home if you begin to feel ill.
Please know that Valley remains here for the community during this unprecedented time.