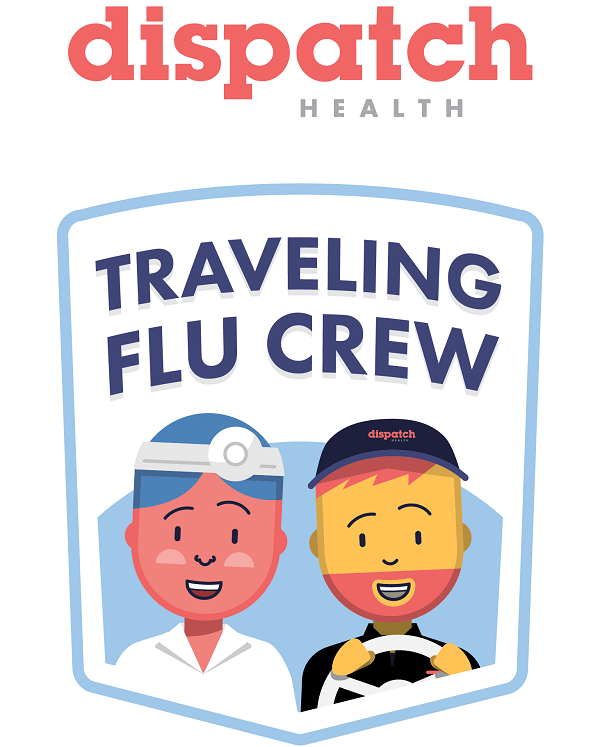 Our Team Travels, So the Flu Doesn't
Valley Health System and DispatchHealth are providing on-demand flu care at home to help patients get on the road to recovery – without getting on the road at all. 
Staying at home for your flu diagnosis and treatment not only keeps you comfortable – it also helps to contain the flu virus and keep it from spreading to healthy individuals in your community.
How Can DispatchHealth Treat the Flu?
If you suspect you have flu symptoms, call 1-866-FLU-CREW to have our team of medical professionals sent to your home for diagnosis and treatment.
The DispatchHealth Flu Crew team will arrive at your home in less than two hours and can: 
Administer a test
Diagnose the flu
Provide IV fluids 
Prescribe medication, if necessary
Who Can Receive Flu Care at Home?
Anyone can receive DispatchHealth flu care at home, from children to seniors. On-demand healthcare is especially ideal for: 
Seniors
People with transportation issues
Anyone looking to avoid the waiting room at their doctor's office or the Emergency Department
Learn more about how DispatchHealth works and how to request care.