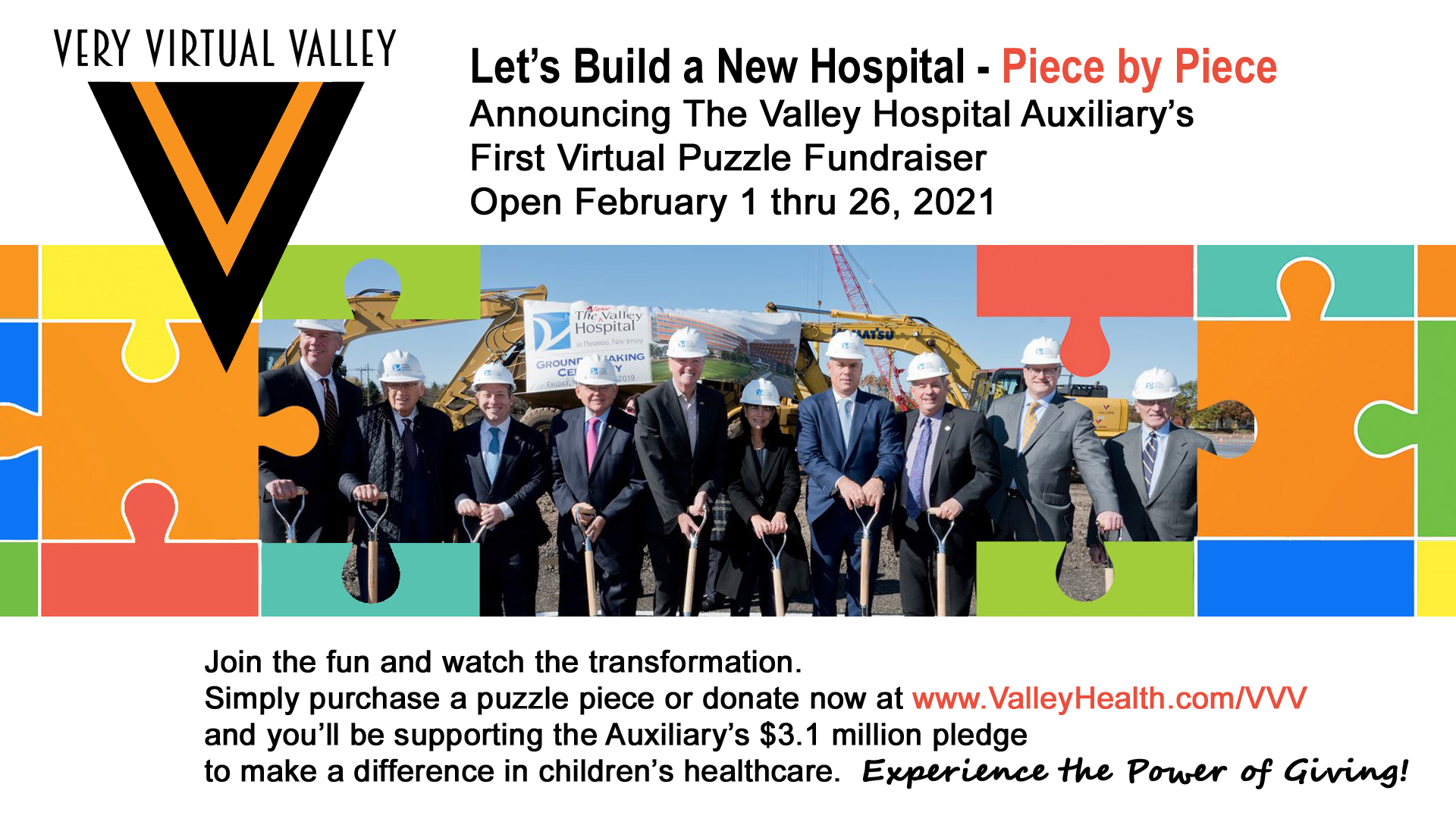 The Valley Hospital Auxiliary is excited to present its first virtual puzzle fundraiser. Let's Build a New Hospital – Piece by Piece! To be a part of the fun, simply register below to purchase your puzzle piece(s) at $100 each (plus a 3% event premium) or customize your donation. Perhaps get a group together to buy a piece of the puzzle and then watch it transform from shovels in the ground to something wonderful!
PLEASE NOTE - If you want to choose a particular puzzle piece, then you can ONLY do so via the HandBid website, by clicking the blue registration button below. The HandBid app only auto-chooses puzzle pieces.
Puzzle Registration Opens February 1st
All proceeds from Let's Build a New Hospital benefit the Auxiliary's $3.1 million pledge to establish the Pediatric Section of the Emergency Department of the Valley Hospital in Paramus and to fund an endowment for Valley Home Care's Butterflies—a pediatric in-home palliative and hospice care program for seriously ill children.  The Auxiliary may provide additional financial support to other Valley Hospital Auxiliary and Valley Health System initiatives.
Only 100 puzzle pieces are available, so don't miss this opportunity to do your part in bringing groundbreaking healthcare to the children in our community, Experience the Power of Giving!