Valley's Center for Asthma and Immune Lung Diseases specializes in the evaluation and treatment of patients with asthma, sarcoidosis, pulmonary fibrosis and immune deficiency disorders. Our goal is to better understand the causes of inflammation and the types of inflammation resulting in allergic and immune-related respiratory diseases, and to treat these conditions appropriately.
Our staff has more than 25 years of experience in evaluating the respiratory tract from an allergic, pulmonary and immunological perspective.
Services Provided
The clinical team employs a host of modalities to determine the type of inflammation driving a patient's symptoms, including:
Sputum microscopy
Serum biomarkers
Exhaled nitric oxide
Complete pulmonary function tests
Allergy testing and evaluation
Our Medical Director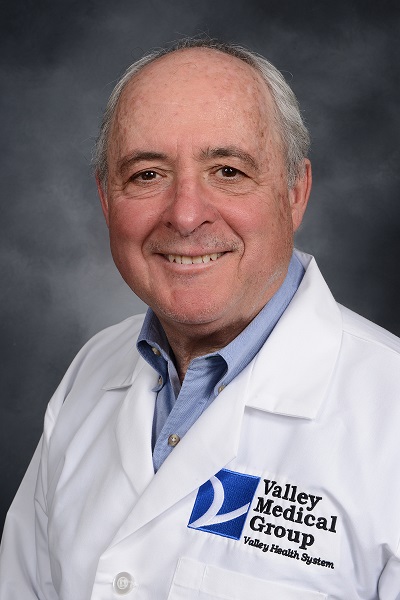 The Center for Asthma and Immune Lung Diseases is led by pulmonologist Joseph Grizzanti, DO, FCCP. Board certified in pulmonary medicine as well as allergy and clinical immunology, Dr. Grizzanti brings more than 30 years of experience to his role as Medical Director at the center. In addition to being a senior partner at Valley Medical Group's Respiratory Health and Critical Care Medicine practice, Dr. Grizzanti serves as a Clinical Associate Professor of Medicine at Albert Einstein College of Medicine, where he teaches in both the pulmonary and allergy divisions.
Make an Appointment
The Center for Asthma and Immune Lung Diseases is located at 1200 E. Ridgewood Avenue in Ridgewood. For more information or to make an appointment, call 201-689-7755.