March 14, 2018
Audrey Meyers, President and CEO of Valley Health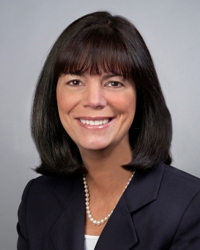 System, has been selected as one of six women to received the 2018 Evangelina Menendez Trailblazer Award in commemoration of Women's History Month.  The award will be presented by U.S. Senator Bob Menendez.
Each year Sen. Menendez presents the Evangelina Menendez Trailblazer Award, named in honor of his late mother, to New Jersey women in honor of their exceptional achievements and contributions to the state. This is the eighth year the award will be presented.
In addition to Meyers, honorees include Amy Anderson, New Jersey Education Association Teacher of the Year; Wilda Diaz, Mayor of Perth Amboy; Ruth Mandel, Director of the Eagleton Institute of Politics; Uyen Khoung, Co-Founder of Action Together New Jersey; and the Rev. Tiffany Williams, Founder of The Esther Project.
Sheila Oliver, Lieutenant Governor of New Jersey, will serve as the event's keynote speaker.
"I am honored to be included among this group of remarkable and accomplished group of women," Meyers said. "I thank Senator Menendez for this recognition, and for his longstanding commitment to recognizing the significant contributions of women to the Garden State."
The award will be presented on Sunday, March 18, at 3 p.m. in the Wilkins Theatre at Kean University. The event is free and open to the public. To register, please visit menendez.senate.gov/WHM-RSVP or call 973-645-5967.