July 15, 2018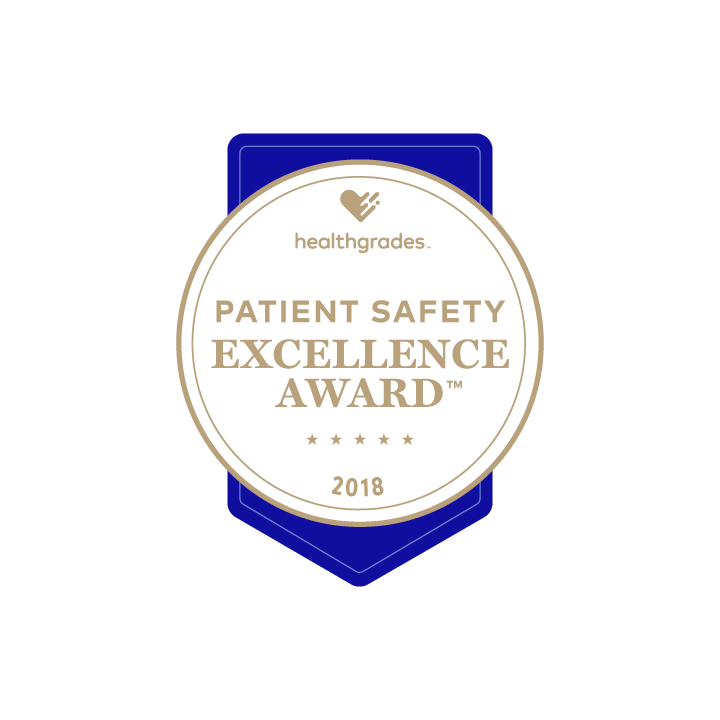 The Valley Hospital has received the Healthgrades 2018 Patient Safety Excellence Award™, a designation that recognizes superior performance in hospitals that have prevented the occurrence of serious, potentially avoidable complications for patients during hospital stays.  The distinction places Valley among the top 10 percent of all short-term acute care hospitals evaluated by Healthgrades for patient safety and excellent performance. Valley is the only hospital in Bergen County to be a recipient of the Healthgrades Patient Safety Excellence Award™ for 4 Years in a Row (2015-2018).
"We are honored to be recognized as one of the top hospitals in the country for patient safety," said Audrey Meyers, President and CEO of The Valley Hospital and Valley Health System. "Valley makes patient safety a top priority, and our staff and doctors are working diligently to continue improving upon quality and patient safety protocols."
It is estimated that more than 126,000 patient safety events could have been avoided if all hospitals, as a group from 2014 from 2016, performed similarly to hospitals performing better than expected on each of the 14 patient safety indicators evaluated by Healthgrades.
In addition, during this study period, patients treated in hospitals receiving the Healthgrades Patient Safety Excellence Award™ were more than 50 percent less likely to experience an accidental cut, puncture, perforation or hemorrhage during medical care; a collapsed lung due to a procedure or surgery in or around the chest; a catheter-related bloodstream infections; or pressure sores or bed sores acquired at the hospital than patients treated at non-recipient hospitals.
"We applaud the hospitals that have received the Healthgrades 2018 Patient Safety Excellence Award," said Brad Bowman, MD, Chief Medical Officer, Healthgrades. "Their dedication and commitment to providing safe care creates tangible results for patients."