September 27, 2018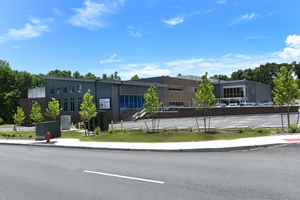 Valley Medical Group is pleased to announce that it has opened a new walk-in care facility at the Center for Health and Wellness in Mahwah. Walk-in care, which can also be referred to as immediate care, bridges the gap between any illness or injury that's too urgent to wait for an appointment with a physician and the life-threatening situation that calls for a trip to the hospital emergency room. 
The facility is staffed by advanced practice nurses who are available to assist with an array of healthcare needs including:
•    Respiratory/sinus issues (congestion, bronchitis, pneumonia, cough, nebulizer treatments)
•    Allergies
•    Rashes
•    Ear infections
•    Bug bites
•    Sprains and strains 
•    Urinary tract infections
•    Sutures and suture removals
•    Wounds, abcesses and cysts
•    Ear lavage
•    Sore throats
•    Flu testing
•    Flu vaccine
•    Eye infections
•    Minor fractures (including x-ray services)
•    Minor burns
•    Gynecologic infections and complaints
•    STD testing
•    Abdominal pain
•    Sports physicals
The facility is open Monday to Friday from 8 a.m. to 5 p.m. and accepts most major insurances. It is located at the Valley Center for Health and Wellness, 1400 MacArthur Boulevard, Mahwah, NJ 07430. 
For more information, please call 201-316-8431.