August 9, 2018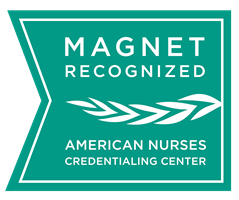 The Valley Hospital is proud to announce that it has achieved the prestigious Magnet recognition — the highest national honor for professional nursing practice — for a fourth consecutive time. 
The American Nurses Credentialing Center's Magnet Recognition Program® distinguishes healthcare organizations that meet rigorous standards for nursing excellence. A recipient of Magnet recognition since 2008, The Valley Hospital is one of only 477 healthcare organizations of the more than 6,300 hospitals in the nation that have achieved Magnet recognition. 
"Receiving Magnet designation for a fourth time is a remarkable accomplishment that recognizes the inspiring work our nurses do every day," said Ann Marie Leichman, Senior Vice President of Patient Care Services, and Chief Nursing Officer. "It is a reflection of the commitment our entire staff has made in providing the very best care to those who entrust their well-being to us. Magnet designation not only symbolizes excellence in nursing practice but it acknowledges the importance of a strong interdisciplinary team in creating a safe, patient-centered, healing environment."
Magnet recognition is the gold standard for nursing excellence. U.S. News & World Report's annual showcase of "America's Best Hospitals" includes Magnet recognition in its ranking criteria for quality of inpatient care. 
Research demonstrates that Magnet recognition provides specific benefits to healthcare organizations and their communities, such as: 
·    Higher patient satisfaction with nurse communication, availability of help and receipt of discharge information
·    Lower risk of 30-day mortality and lower failure to rescue rates
·    Higher job satisfaction among nurses
To achieve initial Magnet recognition, organizations must pass a rigorous and lengthy process that demands widespread participation from leadership and staff. This process includes an electronic application, written patient care documentation, an on-site visit and a review by the Commission on Magnet Recognition. The American Nurses Credentialing Center evaluates Magnet Recognition Program® applicants across a number of components and dimensions to gauge an organization's nursing excellence, including quality of nursing leadership and coordination and collaboration across specialties, as well as processes for measuring and improving the quality and delivery of care. 
Healthcare organizations must reapply for Magnet recognition every four years based on adherence to Magnet concepts and demonstrated improvements in patient care and quality. An organization reapplying for Magnet recognition must provide documented evidence to demonstrate how staff members sustained and improved Magnet concepts, performance and quality over the four-year period since the organization received its most recent recognition.
About The Valley Hospital
The Valley Hospital, a 451-bed, acute care, not-for-profit hospital located in Ridgewood, NJ, is part of Valley Health System, which also includes Valley Home Care and Valley Medical Group. Valley is the recipient of numerous awards and recognitions. These include Gold Seals of Approval from The Joint Commission in eight clinical areas. Valley has also been recognized by Healthgrades as one of America's 100 Best Hospitals for Stroke Care and General Surgery and with Excellence Awards™ for Cranial Neurosurgery, Neurosciences, Gynecologic Surgery and Patient Safety. Valley is a cardiovascular affiliate of the Cleveland Clinic Heart and Vascular Institute, and an academic and clinical affiliate of the Mount Sinai Health System. Key services include cardiology, oncology, women's and children's services, emergency care, orthopedics, and neurosciences. For more information, please visit www.ValleyHealth.com, and follow Valley on Facebook, Twitter and Instagram.
About ANCC's Magnet Recognition Program 
The Magnet Recognition Program® — administered by the American Nurses Credentialing Center, the largest and most prominent nurses credentialing organization in the world — identifies health care organizations that provide the very best in nursing care and professionalism in nursing practice. The Magnet Recognition Program® serves as the gold standard for nursing excellence and provides consumers with the ultimate benchmark for measuring quality of care. For more information about the Magnet Recognition Program and current statistics, visit www.nursecredentialing.org/magnet.