May 13, 2017
Valley Health System Earns CEO Cancer Gold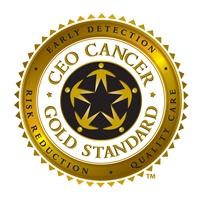 Standard Re-Accreditation
Valley Health System has earned CEO Cancer Gold Standard™ re-accreditation for maintaining a strong commitment to the health of its employees by offering healthy workplace initiatives as well as access to quality cancer prevention and treatment services.
The CEO Roundtable on Cancer, a nonprofit organization of CEOs founded by former President George H.W. Bush, developed and administers the Gold Standard, an employee wellness accreditation program that addresses cancer prevention in the workplace. More than 200 private, nonprofit and government employers in a wide range of occupational categories have earned Gold Standard accreditation, including the National Cancer Institute (NCI) and a number of NCI-designated cancer centers. 
 
"We are proud to have met the latest requirements of the Gold Standard once again and to be recognized for our efforts to reduce the risk of cancer for our employees and the community," said Audrey Meyers, President and CEO, Valley Health System and The Valley Hospital. "This re-accreditation reflects Valley's ability to deliver compassionate care through offered services for all employees, their families, and patients—from those that have small risk for developing cancer to those that are currently fighting a battle with cancer."
To earn and maintain CEO Cancer Gold Standard™ accreditation, an employer meets specific requirements in corporate culture and health benefits: establish policies and programs to reduce cancer risk by prohibiting tobacco use and supporting tobacco cessation efforts; promote physical activity, healthy nutrition and weight management; provide health insurance options that include detecting cancer at its earliest stages, access to quality care, and participation in clinical trials; promote employee awareness of these initiatives; and support the needs of cancer survivors in the workplace.  
In addition, Valley's It's Your Move Health and Wellness employee screening and wellness program has been selected as a Gold Standard Best Practice for a second consecutive year. The program incentivizes employees through discounts on health insurance premiums, to complete a Health Risk Assessment and biometric screenings. As a follow-up, employees at risk receive individual education, health coaching, resources and three-month, follow-up lab work to determine progress and improvement. The program's outcomes have shown dramatic improvement in the overall health and lab values for those employees who were pre-diabetic and unaware, illustrating that lifestyle changes and positive support do make a difference.
About Valley Health System
Valley Health System is a regional healthcare system that serves residents in northern New Jersey and southern New York. It comprises The Valley Hospital, Valley Home Care and Valley Medical Group. Key services include cardiology, oncology, women's and children's services, emergency care, orthopedics and neurosciences. Valley Health System's Centers of Excellence offer comprehensive coordinated inpatient and outpatient programs and services to help ensure excellent clinical outcomes and quality. The Centers of Excellence include Cardiac/Heart Failure, Diabetes, Oncology, Pulmonary, Geriatrics, Total Joint and Neurovascular. Valley maintains affiliations and collaborations with Mount Sinai Health System and with Cleveland Clinic's Sydell and Arnold Miller Family Heart & Vascular Institute. For more information, visit www.ValleyHealth.com.
About The CEO Roundtable on Cancer
The CEO Roundtable on Cancer was founded in 2001, when former President George H.W. Bush challenged a group of executives to "do something bold and venturesome about cancer within your own corporate families." The CEOs responded by creating and encouraging the widespread adoption of the CEO Cancer Gold Standard™ which calls for organizations to evaluate their health benefits and workplace culture and take extensive, concrete actions in five key areas of health and wellness to address cancer in the workplace. For more information on the CEO Cancer Gold Standard and the no-cost, web-based accreditation process, please visit www.CancerGoldStandard.org.