June 26, 2018
Valley Health System Earns CEO Cancer Gold Standard Re-Accreditation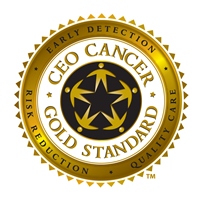 Valley Health System has earned CEO Cancer Gold Standard™ accreditation for a sixth consecutive year for maintaining a strong commitment to the health of its employees through healthy workplace initiatives and access to quality cancer prevention and treatment services, and Valley's It's Your Move health screening and wellness program has been selected as a Gold Standard Best Practice for a third consecutive year.
The CEO Roundtable on Cancer, a nonprofit organization of CEOs founded by former President George H.W. Bush, developed the Gold Standard, an employee wellness accreditation program that addresses cancer prevention in the workplace. 
"We are proud to have met the latest requirements of the Gold Standard once again and to be recognized for our efforts to reduce the risk of cancer for our employees," said Audrey Meyers, President and CEO, Valley Health System and The Valley Hospital. "This re-accreditation reflects our priority on making wellness an integral part of Valley Health System's culture."
To earn and maintain CEO Cancer Gold Standard™ accreditation, Valley had to meet the following specific requirements in corporate culture and health benefits: 
•    Promote physical activity, healthy nutrition and weight management
•    Provide health insurance options that include detecting cancer at its earliest stages
•    Provide access to quality care
•    Prohibit tobacco use and supporting tobacco cessation efforts to reduce cancer risk
•    Participation in clinical trials
•    Support the needs of cancer survivors in the workplace
Valley's It's Your Move program incentivizes Valley employees through discounts on health insurance premiums to complete a Health Risk Assessment and biometric screenings. As a follow-up, employees at risk receive individual education, health coaching, resources and three-month, follow-up lab work to determine progress made. The program's outcomes have shown dramatic improvement in the overall health and lab values for those employees who were pre-diabetic and unaware, illustrating that lifestyle changes and positive support do make a difference.
 "Continuing to meet the high standards of this initiative not only help with cancer prevention, but assists in reducing the risk for other serious conditions, such as obesity and chronic and expensive diseases such as diabetes and cardiovascular disease," said Martin J. Murphy, Ph.D., Chief Executive Officer, CEO Roundtable on Cancer.
For more information on the CEO Cancer Gold Standard and the no-cost, web-based accreditation process, please visit www.CancerGoldStandard.org.